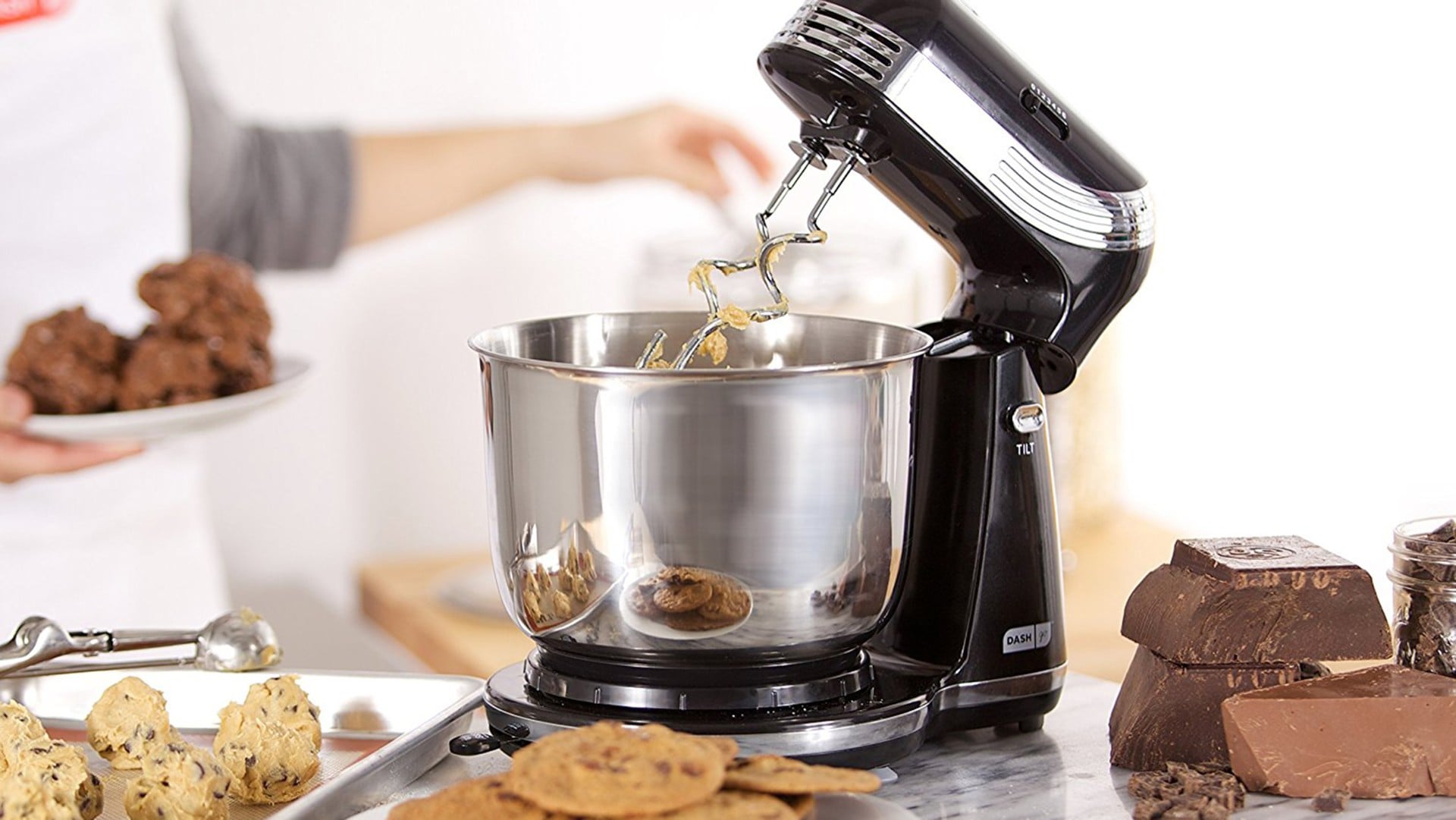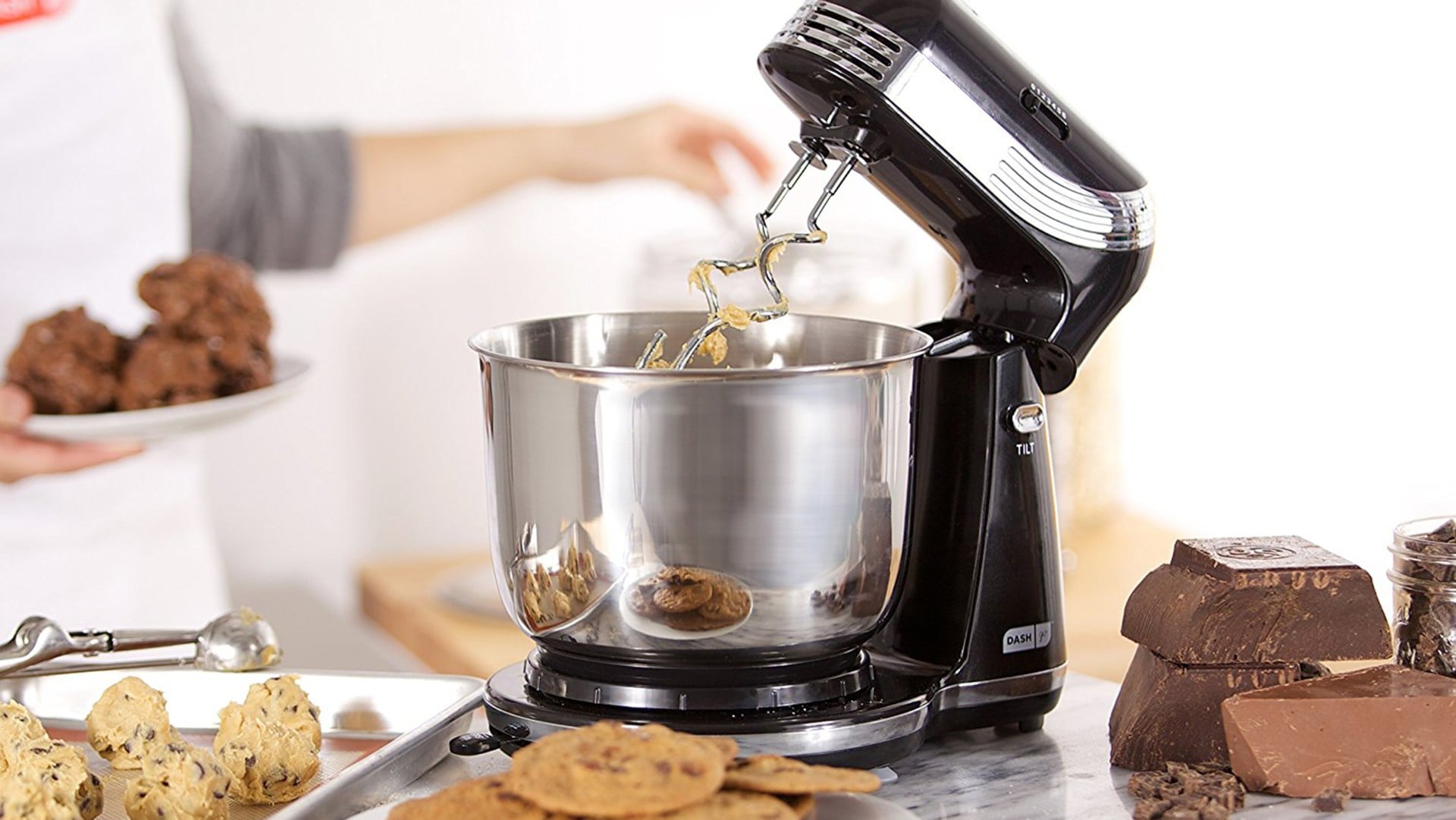 In the kitchen an electric mixer is one of those things we just can't live without. Over the years, kitchen mixers have evolved to save us a great deal of time and allow us to cook things that was once impossible. Culinary once consisted of mixing ingredients, beating cookie dough and whisking egg whites all by hand.
Those days are long gone and now all that's left are what type of electric mixer is the best choice today. While choices are many, the one constant remains are that an electric mixer can do all those tasks once done by hand faster and better while optimizing your culinary experience. Both types of electric kitchen mixers offer you greater versatility but understanding the differences between hand held mixers and stand mixers will make your time in the kitchen easier.
This buying guide details everything you need to know about hand held mixers and kitchen stand mixers which will help your buying decision.
Hand Held Mixer
A hand-held mixer is a lightweight mixer powered by a small motor which provides the power to the beaters. Outfitted with a set of beaters which help automate many tedious kitchen tasks like beating, mixing and beating. The beaters can be replaced by various attachments which allow you to do more than just mix and beat.
For the most part, hand mixers range in power between 200 – 250 watts of power. 200 watts is all you'll need and is plenty of power to mix thin mixtures like cake batter. Notable features to look for include a storage case for the accessories and range of speeds.
Not for Kneading Dough
A dough hook can be added onto most hand mixers, but I wouldn't recommend it. Odds are the motor wouldn't be strong enough to hand mixing bread dough, and if it was it would be too uncomfortable holding the mixer over the bowl for as long as it takes to knead dough.
Average Price
Electric hand mixers range in price from $10 to over $100. More expensive models usually include specialized attachments like a dough hook, wire beater, milkshake mixer or whisk which extend the machine even more. Others have innovative designs or unique colors like pink, red or stainless steel that make them standout.
For common uses, you can find a good, quality hand mixer for under $25. Unless you're looking for a unique color or design, a basic mixer is all you need which would include 3 – 4 speeds and a set of beaters.
Stand Mixer
A stand mixer gives you more power and offers much more versatility than hand mixers.  Stand mixers are ideal for mixing and beating ingredients which have a thick consistency like dough and give you plenty of power to do so.
It used to be you had to be a culinary expert to have products like stand mixers, but those days are long gone. They now give you the same great experience in the comfort of your own home while delivering  amazing appeal in a durable, stainless-steel construction perfect for DIY bakers and cooks alike.
Tilt Head or Bowl Lift Stand Mixer
A traditional stand mixer consists of a bowl that doesn't move and a head on top of the mixer that's designed to move. The head is affixed to the mixer with a hinge that's designed to tilt upwards and lifts the beaters out of the bowl.
There are a few brands like KitchenAid that offer a bowl lift design. Initially, bowl lift mixers were used on a commercial setting, but with the emergence of culinary becoming so popular in recent years they're now offered for home retail.
Bowl mixers are more convenient in a traditional kitchen because they fit underneath a cabinet and don't have to be moved to be used. Tilt head mixers must be moved as there's not enough room underneath the cabinet for the head to tilt up.
Comparison Chart
| | | |
| --- | --- | --- |
| Feature | Tilt Head | Bowl Lift |
| Appearance | Standard | Professional Look |
| Bowl Access | Head tilts making easier access to inside of bowl | Head does not tilt making it harder to scrape inside of bowl or adding ingredients |
| Bowl Capacity | Average smaller bowl, 5.5 – 6.5 quart | Average larger bowl, 6.5+ quart |
| Price | Least expensive | More expensive |
| Usability | Tilt head cannot be lifted under most cabinets | Bowl lifts, head stays in place, can be used under most cabinets |
Size Matters
The size of a stand mixer is derived from the size of the bowl. The average size ranges from 4.5 – 5.5 quarts which is large enough to knead a loaf of bread or bake cookies. If you're looking to bake in larger quantities than you may want to consider at least a 6-quart mixer which is large enough to mix batter to bake at least 12 batches of cookies.
Watts Matter
When it comes to stand mixers, watts matter. Don't settle for a mixer with less than 250 watts and anything less don't expect to mix anything thicker than pancake batter. The more expensive you go you can expect to get more power with higher end models giving you 1000+ watts of power.
KitchenAid Stand Mixers
KitchenAid is hands-down the best brand when it comes to kitchen appliances, and KitchenAid stand mixers are always mentioned among the best. They're well-known for extending your functionality in the kitchen with a wide array of attachments that either come standard or can be purchased as add-ons.
Some of the most notable attachments include ice cream makers, juice extractor, pasta extruder, sausage grinders and many more. All KitchenAid stand mixers come standard with a plug on the head which is used for adding accessories and they're the only brand that makes this standard.
Other brands like Breville, Sunbeam and Hamilton Beach make quality mixers, but they just don't compare to KitchenAid which is easily the best brand out there. If you're looking for budget though while still delivering on performance, you can pick up a great stand mixer for under $100 which gives you the best of both worlds.
Average Price
Stand mixers can get quite expensive compared to smaller hand mixers. The average price for a quality unit is around $150, but to get one with all the bells and whistles you can expect to spend around $250 - $300. Some units like the KitchenAid Pro 500 Series which is one of our highest rated comes in at just under $300, but gives you 10-speed function and is highlighted by an exquisite stainless-steel design.
Hand Held Mixer and Stand Mixer – Comparison
Hand-held mixers are portable, smaller and often cheaper than stand mixers. While they don't offer the same power Below is a detailed comparison chart looking at the pros and cons of each.
| | | |
| --- | --- | --- |
| Feature | Hand Held Mixer | Stand Mixer |
| Accessories | Dough hook, whisk, drink mixer | Dough hook, pasta roller & cutter, spiralizer, shredder, slicer, beater, sausage grinder, slicer, peeler, bowl scraper, drink mixer |
| Cleaning | Easy to clean | Dishwasher safe bowl |
| Power Watts - Average | 200 – 250 watts | 250+ |
| Price - Average | $20 - $75 | $80 - $200 |
| Speeds - Average | 3 - 4 | 6 - 10 |
| Storage | Small, compact, stored in a drawer | Large, bulky, requires counter space |
| Weight - Average | 2 pounds | 25 pounds |
Hand Held and Stand Mixer Reviews
We've reviewed only the best mixers from all the top brands including KitchenAid, Hamilton Beach, Cuisinart, Oster and many more to bring you the best, most relevant reviews from the buyer's perspective. Feel free to browse our mixer reviews below and leave us a comment if you have anything to add or any unanswered questions.