6-Speed Hand Mixer with Quick Rest Technology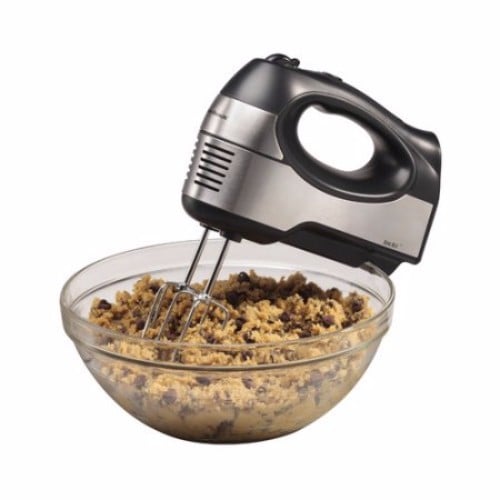 Product Name: Hamilton Beach 62647 6-Speed Hand Mixer with QuickBurst Review
Product Description: Hamilton Beach Hand Mixer
Price: $$
Currency: US
Availability: InStock
Summary
The Hamilton Beach 62647 6-Speed Hand Mixer with QuickBurst is something which guarantees you speed and power.
Kitchen accessories have been less modernized lately and small appliances such as beaters and hand mixers badly needed to be innovated. Nowadays companies are focused on integrating new features in such accessories, and so products like Hamilton Beach 62647 6-Speed Hand Mixer with QuickBurst are out and about in the market.
This mixer is much more modernized; hence we can now have 300 watts of peak power. Not only this, but you'll also find a case packed inside with the Hamilton Speed Hand Mixer to store the attachments and the mixer itself.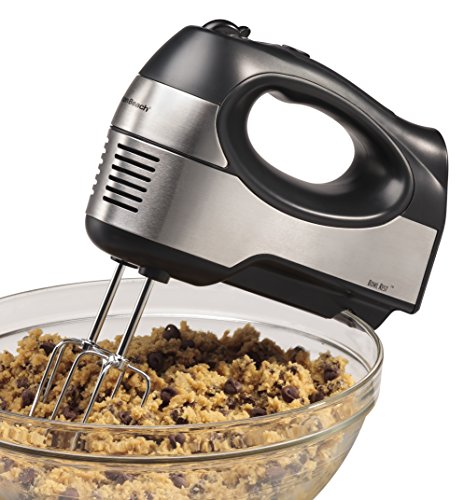 Quick Burst Technology
The Quick Burst Technology is something new in the field of Mixers. Now, whip up a meringue or dough for your delicious homemade pizza with this 6 Speed Hand Mixer which features the Quick Burst. This feature provides additional power at any speed. The soft-grip handle is built for your comfort.
The three mixing attachments make this versatile mixer your first choice for kneading, creaming, blending, and folding. If you're making the bread, dough hooks are there to help you for kneading the ingredients. For beating egg whites or whipping cream to roll onto a recipe, use the whisk (included in the package) for great results every time.
Built in Bowl Rest
The edge of the bowl has a deep structure which acts as a bowl rest in this attractive mixer. The machine is built up of stainless steel material. The built-in bowl rest makes it pretty easy and there is literally no mess in your kitchen while adding the additional ingredients.
This Hamilton Beach hand mixer also features six speeds, providing additional power and speed at any time, just at the comfort of a button. The attractive but yet a compact design of this product allows it to fit in nearly anywhere even in the tightest of the spaces. No worries when the beaters whisk and dough hooks are included in the package along with a hard storage case too!
Specs and features
Product Dimensions: 5 x 8.3 x 5.1 inches
Item Weight: 1 pounds
Shipping Weight: 7 pounds
Manufacturer: Hamilton Beach
Origin: China
Material: Stainless Steel
Color: Metallic Gray
Item Weight:1 lbs.
Material Type: Plastic
Items Included: Hamilton Mixer, 2 beaters, whisk, 2 dough hooks
Check Out Our Review of the Best Hand Mixers of the Year
Pros
Bowl Rest Feature
Quick Rest Technology
Storage case included
300 watts peak power
Cheaper than other brands
Cons
The motor was reported to burn out too soon!
Plastic material was discouraged
Verdict
The Hamilton Beach 62647 6-Speed Hand Mixer with QuickBurst is something which guarantees you speed and power. Although the motor was reported to burn out but that was only the case of improper handling and poor care. The plastic material is predominantly discouraged because it is thought to be not durable enough, however, the plastic used here is of high quality which guarantees durability and strength.
Moreover, the high-speed applications can be fulfilled by the six-speed feature during which the beaters will mix up fast enough, so you can have a delicious homemade pizza ready at your table in no time.